Login Status
Not logged in
» Login


© Copyright 2007-2017
Automation Overstock
All rights Reserved.


Almost summer...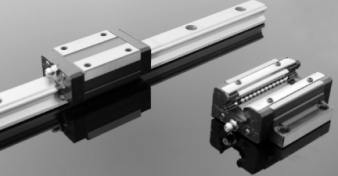 and you're just in time to save!
Rules for this sale are simple:
Until June 25, purchase $400 or more worth of our BLH (Hiwin HG equivalent) carriages and rails and you'll be rewarded with a 10% discount.


Discount applies to our regular prices as posted on the site.


Discount will be calculated on your total order of BLH items. It can be one size or it can be a combination of sizes.


The discount will be shown at your cart and at checkout. No codes are required.


Discount may not be used retroactively on orders already placed.
Here is a reminder of some of the important points about the BLH materials.
The BLH offering is roughly 1/2 the cost of current-production Hiwin, and it is priced equivalent to or slightly lower than what we sold the Legacy Hiwin AG and LG for.


Our BLH carriages and rails are made in China. We are not in any way trying to cloak that. However, they are made in an ISO 9001:2000 factory, and we are confident in the quality and consistency of the product. We stand behind it.

As we searched for a manufacturing partner we learned that there are lots of unscrupulous folks out there who are producing Hiwin look-alike items...right down to the colors and engraved part numbers. Worse, they are selling through ebay and other venues obviously with the intent to fool customers that they're getting the real thing. We're not out to try and fool anyone. We want you to know exactly what you are getting.


Currently we sell products in 15mm, 20mm, 25mm and 30mm sizes. Those are the most popular sizes for most machine builders.


Our BLH line is dimensionally equivalent to Hiwin HG, and components are interchangeable with Hiwin HG. This second point is HUGE. Literally you can take one of our BLH15N carriages and replace a Hiwin HGH15CA carriage...or vice versa. For all of these materials we are offering, you can literally swap things around with current-production Hiwin. We believe this is important because it means you should never find yourself the victim of obsolescence.


We're stocking a huge amount of product in our North Carolina warehouse...many hundreds of carriages and many hundreds of 4000mm rails. That means we can get stuff to you fast. We also are experts in rail cutting, and we'll provide you exactly what you need. No longer do you have to work around some arbitrary rail lengths that someone happens to have listed on ebay.


Ready to take a look at what's available and get pricing? CLICK HERE. Note that we have PDF support documents you can download either below or when you are in the store. If you have any questions, just contact us.

home | search | checkout | email