SHIPPING OUTSIDE THE USA...see links below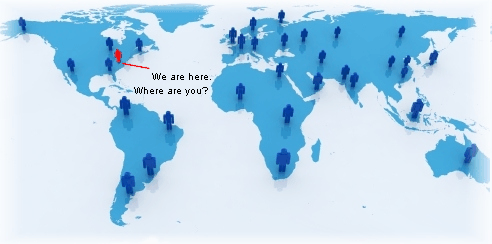 While it is possible to ship worldwide, sometimes it may not be practical. Soaring fuel prices and other factors have made overseas shipping quite pricey. Unfortunately, we have no control over that.
We would like to make you aware of some possible ways to get shipments to you...and factors that might influence what you might buy. Note that almost anything we ship by whatever carrier is going to go AIR FREIGHT. We understand that shipping by ocean freighter might be cheaper, but this applies only to container loads. For any small shipments, packages are going to end up on an aircraft.
Please read notes below about shipping possibilities:
FedEx International Economy and International Priority. We typically get our best international shipping rates from Fed Ex, and generally this is what we will quote. FedEx is also dependable, trackable and provides fast deliveries.
United States Postal Service (Sometimes low-cost worldwide delivery for packages not exceeding 42" in length and weighing no more than 66 lbs., but SLOW and sometimes unreliable.)
Flat Rate United States Postal Service Boxes (predictable cost and usually relatively fast delivery anywhere in the world in one of three standard size boxes weighing up to 20 lbs.) This used to be a bargain, but in recent years USPS has upped the rates considerably.