SHIPPING OUTSIDE THE USA...Freight Handlers/Forwarding
>>Click here to return to previous page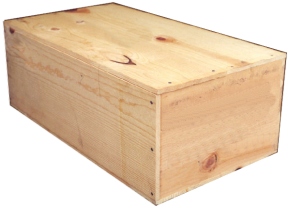 If you have large, long, heavy or unusual shapped shipments, consigning those to a freight forwarding/handling company is about the only alternative.
There are an incredible amount of factors that have to be considered...and that takes experts who know all the ins and outs.
We have worked with several such companies in the past, and because central North Carolina (where we are located) is a national shipping hub, we have excellent resources. But be aware of the following:
It is an expensive proposition.
If you really need something, there may be little alternative. But there are no "bargains" when shipping is conducted in this way.
Your shipment may not be able to be delivered to your door.
More than likely, your shipment will come to an airport or other freight hub in your country. Door-to-door delivery is not commonplace.

Getting quotes for this type of shipping don't happen fast...and they're not always accurate.
It will typically take a week or more to get pricing. And it is really a ROUGH ESTIMATE, not a binding quote.