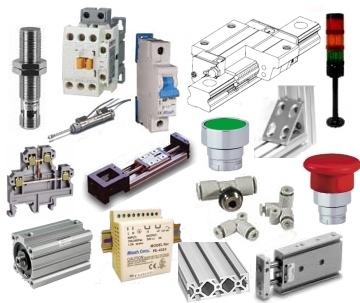 What we do is pretty simple. We buy products that are commonly used in automation applications and resell as cheap as possible. Our store allows you to buy items at prices you'll find hard to believe.
There are lots of ways that we get the items we have on this site:
Surplus goods
Manufacturers' closeouts
Samples or short run items
Customer returns or rejects (You'd be amazed at how many times a customer just changes his mind or design so brand new, perfectly good products never get used.)
Cosmetically flawed products (Maybe there's a scratch...but nothing that affects function. And we're always upfront with disclosing any perceived flaws.)
Private label goods (These are things that were made for a specific customer, and they typically are identical or near-identical to mainline products produced by the same manufacturer for general sale.)
Products we develop. We listen carefully to what customers tell us and react when we can. Over the years we have developed our own lines of ball screws, rack and pinion, gear boxes and many other items. We generally obtain these directly from the manufacturer which eliminates several "middle man" steps and results in better pricing to you.
It probably goes without saying, but most of what we have for sale is in very limited supply. Our website lists the available quantities for items...and once they're gone...they're gone.
If you have automation products you no longer need and would like to sell, we might be interested. Click here to learn more.
We deal with well-known brands and manufacturers so you're assured of quality. Whenever possible, we give you technical details and literature for the products we have for sale. We believe in fair shipping and handling charges...because there's nothing more frustrating than getting a great bargain and then having to pay an arm and a leg to have it delivered.
If you ever have a question, we'll do our best to answer it. If you ever have a problem, we'll do our best to resolve it.
As you begin your shopping experience with us, we strongly urge you to sign up for a user login account. That's free, quick and easy, and we don't ask for credit card information or keep other sensitive data on file.