We've probably all had the experience when doing online shopping. You think you got a great deal, then you get to the checkout cart only to be SOCKED with high shipping and handling charges. We don't do that.
Our shipping policy is simple and straightforward. If your purchase amounts to less than $100, we charge you $8.00 to ship to a recognized COMMERCIAL ADDRESS in the lower 48 US states via ground conveyance. A surcharge of $5.00 is applied if your shipment is to a RESIDENTIAL ADDRESS.
If your order is over $100, we charge 6% for ground shipping to the lower 48 states. So, for example, if you buy $150 worth of stuff, we will charge you $9.00 to ship. Note that the same caveat applies for COMMERCIAL vs RESIDENTIAL deliveries. If your order is delivered to a home/residence, a $5.00 fee will be added.
SHIPPING
SALES TAX
RETURNS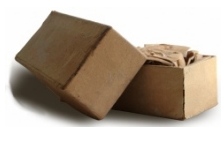 Here are the exceptions and "fine print":
It will cost more to ship your items if you are in Alaska, Hawaii or any foreign country...including Canada & Mexico. Please bear this in mind. We don't gouge on shipping, but we can't afford to lose money on it either. If you have any questions about this, please inquire BEFORE you buy.
If you need it faster than ground, that will cost more. Next day and two day service can be provided, but you'll have to foot the bill.


Some items are very heavy and cannot go via traditional carriers...like USPS, UPS, FedX, etc. Truck freight shipments will cost extra. If an item has to go via truck freight, the description in the store will note that and shipping costs will be added to your order.


Some items are oversize/overlength, and they cost extra to ship. Generally, any item shipping inside the USA or Canada that is over 56" in length incurs additional shipping cost. Again, if an item meets this criteria, we'll try to make note it in the description in the store. Items we commonly sell that are inclined to fit into this category are LINEAR RAIL and TSLOTS EXTRUSIONS. For these items, we have the option for us to cut your items into more manageable lengths. While there is a cut charge, the savings on shipping will more than offset the cut charge. And if you can plan ahead, you'll have the added benefit of parts that are ready to use when you unpack them.


Our store's automatically calculated rates assume packages will be shipped to a recognized COMMERCIAL ADDRESS LOCATION. Residential delivery is typically much more expensive, and we will need to consider this factor in the shipping cost we charge. We will contact you if we need to change the amount we charge for shipping because of residential delivery.


If you want to pick up your order from our North Carolina (Charlotte area) warehouse in person, that's fine. But make arrangements ahead of time so we can have your item(s) ready. And we'll require proof of purchase and identification at time of pick-up. You will also have to pay NC sales tax when picking up order from our location.


Sales Tax Policy
We are required by law to collect state sales tax on orders SHIPPED TO addresses in the following areas:
Florida
Georgia
Illinois
Iowa
Minnesota
Nebraska
North Carolina
South Carolina
South Dakota
Wisconsin
If your order is shipping to a US state other than those listed, sales tax is not applied.
If you are in one of the states where we are required to collect tax but you have a resale certificate or other tax exempt status that is supported with a document issued by your state, you can email a copy of your certificate to [email protected]. Alternately, you can fax your documents to 704-639-9866.
Once we have your tax exempt status on file, we can update your web login account for this website so that no sales tax will be charged as you go through checkout.
For any questions or concerns about taxation policy, please contact us at [email protected]

Return Policy
Our goal is to provide quality merchandise at bargain prices. Thinks of us as a specialized, online "flea market" for automation products!
We do our best to accurately describe the items we sell so you can make an informed purchase decision. That being said, the tradeoff is that sometimes the items we have are old, dusty, out of original packaging, etc. We will never knowingly sell something that is broken or otherwise defective. But it is also impossible for us to individually inspect and test every item. If you receive a product that does not work, we'll do our best to make things right. If possible, we'll exchange it for an identical or similar item. If that cannot be done, we will process a refund...but you must follow the guidelines below.
Goods may be returned only upon written consent and by obtaining a Return Material Authorization (RMA) number. Request for return must be initiated within 21 days from the original date of shipment (the date the products shipped from Automation Overstock to the customer). Customers are responsible for RETURN SHIPPING COSTS in all circumstances...no exceptions. We reserve the right to charge a 15% restocking charge if you simply change your mind about an item, and returned goods must be in salable condition. Automation Overstock will willingly cooperate with any customer without customer expense to rectify an acknowledged error on our end. Customized items (like TSLOTS extrusions and linear rail that have been cut to length) are NOT returnable.
A Return Material Authorization is NOT a credit memo. RMA Authorizations are valid for 21 days from date of issue. No Returns are accepted without a Return Authorization Number. All returned material is subject to inspection and evaluation before credit is issued.