We BUY automation-related products!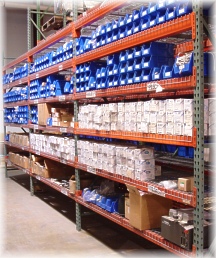 If you have inventory tying up dollars and taking up valuable warehouse space, we might be interested in purchasing. Send us a list via email, and we will consider it. Here are a few general notes about what interests us most:
Products that relate to automation. Our main product categories are pneumatics, linear motion, electrical items and process control goods.
New items. We generally will not consider used products.
Decent quantities. We don't find it advantageous to offer onesies and twosies. That being said, it depends on what you have. We might purchase lower quantities of high-ticket items.
We would prefer that you send us an inventory list in an Excel spreadsheet. Please include as much detail as you can (manufacturer of product, specific part number, part name, part description, quantity you have, original/list cost, where items are located, etc.). We'll assess and get in touch with you.